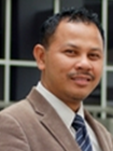 Prof. Ismail Musirin
Universiti Teknologi MARA, Malaysia

Professor Dr. Ismail Musirin has got 22 years of research experience in the field of Power System Engineering. He has received numerous research grants from the Ministry of Higher Education, Malaysia (MOHE) and Ministry of Science, Technology and Innovation, Malaysia (MOSTI). Most of his researches dealt with the algorithms and techniques development in solving problems in Power System involving voltage stability, economic power dispatch, transient stability, distributed generation, renewable energy optimization, power system optimization and application of artificial intelligence in power system. With his vast experience in electrical engineering and artificial intelligence, he has been appointed as one of the research grant evaluators since seven years ago by the Minister of Higher Education Malaysia (MOHE). He has also been opportunity to evaluate research grant at the international level. One of the most important recognition received b him is the opportunity given by the Ministry of Security, Kazaksthan to review a research proposal from the country. Besides, he has delivered speeches on research proposals at several universities in Malaysia.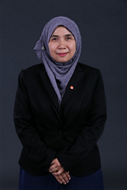 Prof. Haslenda
Universiti Teknologi Malaysia, Malaysia
Prof Haslenda has an impressive list of high quality publications (more than 200 publications to date according to Scopus) that have attracted over 5200 citations with h-index of 35. Recently, she has received a recognition as World Top 2% Scientist according to 2020 ranking.
Prof Haslenda has made several notable contributions to ASM since her appointment as Young Scientist Network (YSN-ASM) in 2015 and Associate Member ASM since 2017. She has been appointed as co-chair of ASM Transboundary Haze study, (https://haze.akademisains.gov.my/index.php/publication-document-2/executive-summary) that lead to the formulation of Local and Transboundary Pollution Act feasibility study and provide a strategic input for setting the Science, Technology & Innovation (STI) Agenda for Hydrogen Economy. She successfully developed an innovative decision support tools for Sustainable Bioenergy Development Pathways for Malaysia to achieve 20% RE by 2030 through the development of BeWhere Malaysia in collaboration with International Institute of Applied Systems Analysis (IIASA), https://dare.iiasa.ac.at/108/.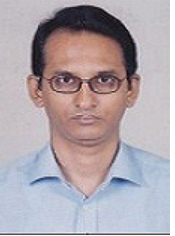 Prof. Abdul Hasib Chowdhury
Bangladesh University of Engineering and Technology,Bangladeshi
Dr. Abdul Hasib Chowdhury has 25 years of experience in power system reserach. His research interests include power system planning, stability, reliability analysis, contingency and security analysis, vulnerability analysis, power quality analysis etc. He has carried out extensive studies on Bangladesh Power System (BPS), and developed under-frequency load shedding and islanding scheme for BPS. He has first-hand experience accomplishing important national projects in Bangladesh power sector including: "Grid Failure Investigation Project"; "Electromagnetic transients and stability studies to identify the root cause of blackout in the Bangladesh power system"; "Reliability analysis of a major transmission corridor"; "Impact studies of different power plants on Bangladesh power system"; "Energy Efficiency and Integration of Renewable Energy into the Grid in Bangladesh"; "Gid Integration Strategy for Solar PV in Bangladesh," "Study on Grid Stability in Bangladesh." His works also include policy, rules, and regulations pertaining to Bangladesh power system.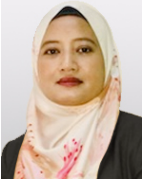 Rafiziana Md.Kasmani
Universiti Teknologi Malaysia, Malaysia
Rafiziana obtained her PhD from University of Leeds, in 2009, majoring in vented gas explosion. Her research passions are focused on fire engineering, gas and dust explosion, and fire and explosion modelling. She has published more than 70 journals and conference articles to date. At present, she is the senior academic at School of Chemical and Energy Engineering, Universiti Teknologi Malaysia.
Through her experiences and expertise in Fire and Explosion engineering, Rafiziana has the opportunity to participate as speaker in a variety of related courses, conferences and workshops and was invited as a keynote speaker on 3rd Renewable Energy and Green Technology International Conference 2016 in Jakarta and International Symposium on Advanced in Nuclear Engineering in 2018 and International Symposium on Advanced in Mechanical Engineering in 2019 in Pakistan Institute of Engineering and Applied Sciences (PIEAS), Pakistan. Besides teaching and research, she served as technical reviewer to prestige international journals that has allowed for a broad resource base on which to build her career as educator and researcher.